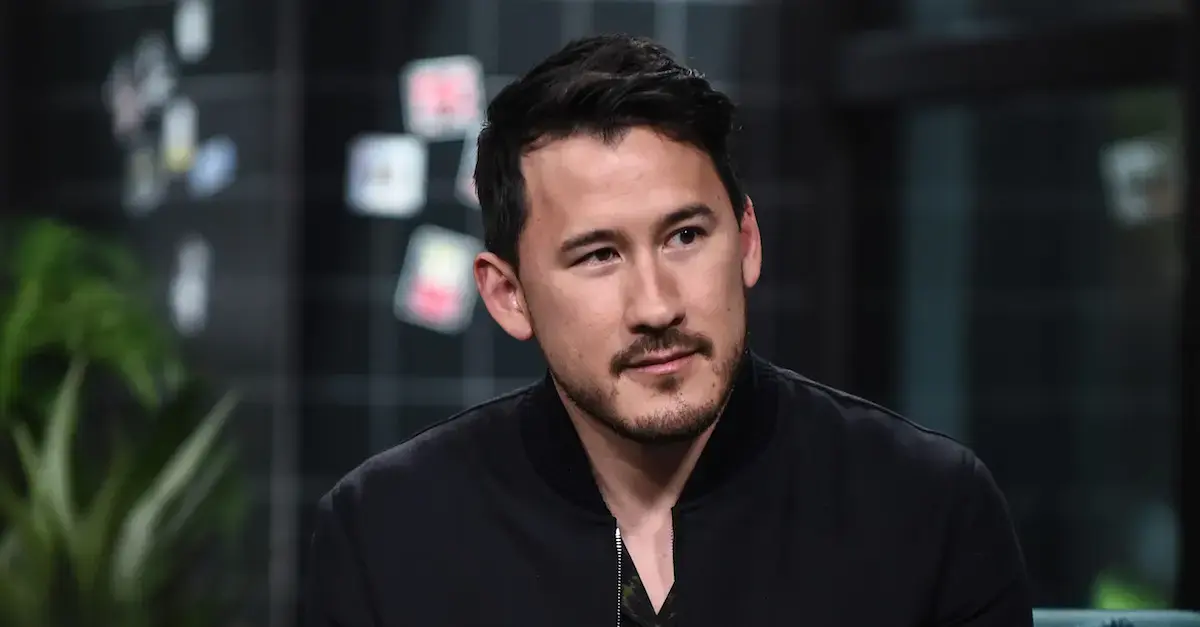 Source: Distractify
Markiplier, real name Mark Edward Fischbach, is an American actor, content creator, gamer-commentator, voice actor, comedian, and YouTube personality of Korean descent. He was born in the United States in Honolulu, Hawaii. He began his career in Cincinnati, Ohio, and is currently based in Los Angeles, California, with his girlfriend, Amy Nelson. He is also the co-founder of clothing company Cloak, along with fellow YouTuber Jacksepticeye.
Most of his YouTube content involves "Let's Play" gameplay and commentary. Let's Play is a genre that allows viewers to watch internet personalities play video games. Markiplier's YouTube career began in 2012 when he used his tax refund to purchase a camera.
Markiplier's YouTube Channel
Source: YouTube
Mark Fischbach first joined YouTube on March 6, 2012, creating a channel under the username "Markiplier," and uploaded his first video on April 4, 2012. He originally wanted to make sketch comedy for the channel, where he would portray all the characters in the sketches. This led to the creation of the name "Markiplier," a portmanteau word for Mark and multiplier. Markiplier's first series was a playthrough of the video game Amnesia: The Dark Descent. After playing several other game series, including Penumbra and Dead Space, YouTube banned Markiplier's AdSense account. In May of 2012, he created a new channel called MarkiplierGAME.
The popularity of survival horror games, as well as the rise of Let's Play content, was at its peak in the early 2010s. The game genre made it had hard for users to play the game – only the brave-hearted could go through to the end. However, most users were still interested in experiencing the game without having to play it themselves. Markiplier tapped into that genre for his YouTube content and had these viewers, as well as users who had completed the games but wanted to witness others experience the horrors, join in.
The MarkiplierGAME YouTube channel ranked at number 61 on NewMediaRockstars Top 100 Channels in 2014. Markiplier moved to Los Angeles in that same year to be closer to resources for his channel and other YouTube stars. In 2015, he and Jenna Mae appeared on Jimmy Kimmel Live. In that same year, he ranked 6th on a list of the twenty most influential celebrities among teenagers in the United States.
Source: YouTube
Markiplier is primarily known for his playthroughs of horror and indie games, including the Five Nights at Freddy's series, SCP – Containment Breach, Amnesia: The Dark Descent, and its sequel, Happy Wheels, Garry's Mod, Surgeon Simulator, and Slender: The Eight Pages, among others.
He has collaborated with several other YouTubers like PewDiePie, Cyndago, Crankgameplays, LordMinion777, Jacksepticeye, Muyskerm, Game Grumps, Matthias, LixianTV, CaptainSparklez, Yamimash, Egoraptor, and Jacksfilms on sketch comedy and gaming videos.
Markiplier has also worked with celebrities such as Jack Black and Jimmy Kimmel. He has had acting appearances in TomSka's asdf movie series, Smosh: The Movie, Five Nights at Freddy's: The Musical, Disney XD's Gamer's Guide to Pretty Much Everything, YouTube Rewinds 2015 and 2016.
Fischbach is a philanthropist. His live charity streams are a recurring segment of the MarkiplierGAME channel. He plays games while campaigning and collecting donations for different charities. The Depression and Bipolar Support Alliance, Cincinnati Children's Hospital Medical Center, and Best Friends Animal Society are examples of known charities that have benefitted. According to Markiplier, he and his fans have raised a total of over $3,000,000 for different charities.
Markiplier has 27.5 million subscribers, with 14.1 billion video views in total, making him one of the most successful YouTube gaming channel. He is listed as one of the highest-earning YouTuber by Forbes.
How Does Markiplier Make Money?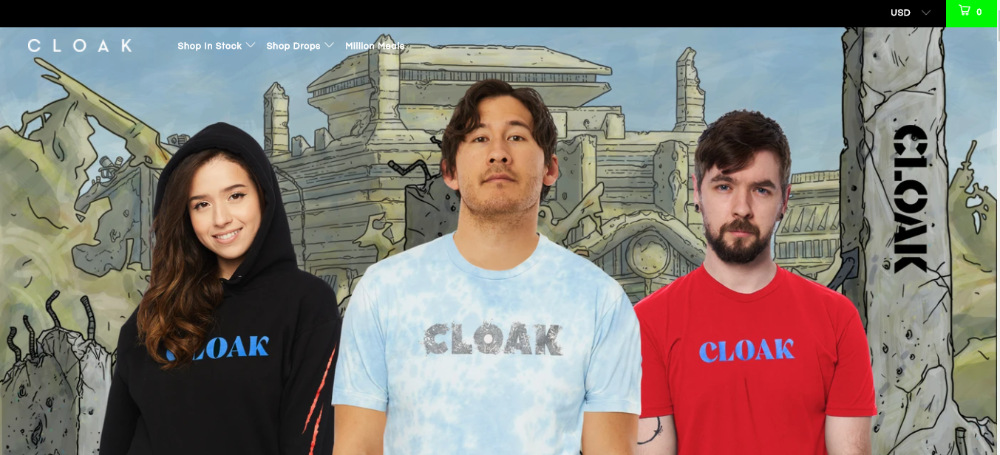 Source: Cloak
Markiplier's channel is popular, and his following is a goldmine; it is inevitable for brands and companies to harness it for their advertising campaigns. He has sponsorship deals with several businesses like Robot Entertaining, Best Friends, Dirty Bomb, Weapons of Icarus, and many more. These companies pay thousands of dollars in wages to have Markiplier mention their goods in his videos.
The American YouTuber also makes money from selling his merch. In 2018 he and Jackspticeye launched a high-end athleisure brand for gamers called Cloak. Markiplier's merch includes T-shirts and sweats with his channel logos and his famous sayings. His fans and followers love the merch and promote it on different social media. His merchandise can be purchased from the official merchant website of Markiplier, Cloak.
What Does Markiplier Make a Year? What Is the Net Worth/Salary of Markiplier?
Markiplier is one of the highest-earning YouTube personalities. He is a part of the YouTube Collaboration program that allows members to earn $4-$10 per 1,000 monetizable views. He makes up to $700,000 a quarter from YouTube advertisement sales. His annual revenue from YouTube ads alone is around $7.5 million.
Each year, he earns between $10-$18 million from his various social endeavors. He earned $12.5 million in 2017,  $17.5 million in 2018, and $12 million in 2019. These figures cement his place as one of the highest-earning YouTube stars worldwide.
Markiplier's net worth is an estimated $30 million.
What Makes Markiplier Special?
Markiplier is a bubbly, upbeat, and positive YouTube personality, and viewers can feel it through his content. It is one of the reasons people gravitate to his channel in droves. He gained fame and popularity fairly quickly because of this. His charity events on his YouTube channel also makes him stand out.
Markiplier's Instagram and Twitter
Source: Instagram
Markiplier has 8.4 million followers on Instagram and 12.9 million followers on Twitter.
What Are You Waiting For?
In an interview, Markiplier once said, "I never thought anyone would pay that much attention to me because I was a quiet guy." That's the problem a lot of people interested in having a YouTube career seem to have. They are not sure if people are going to listen to them or even like their content. There are over 7 billion people on earth, each with different tastes and interests. Whatever subject you choose to talk about, there is a guarantee that you will find a subset of the human population interested enough in it.
Don't just stand there and give yourself several reasons not to start a YouTube channel today. Imagine if Markiplier had given up on his idea because he didn't feel like anyone would watch? His story would have been one filled with "what could have been's."