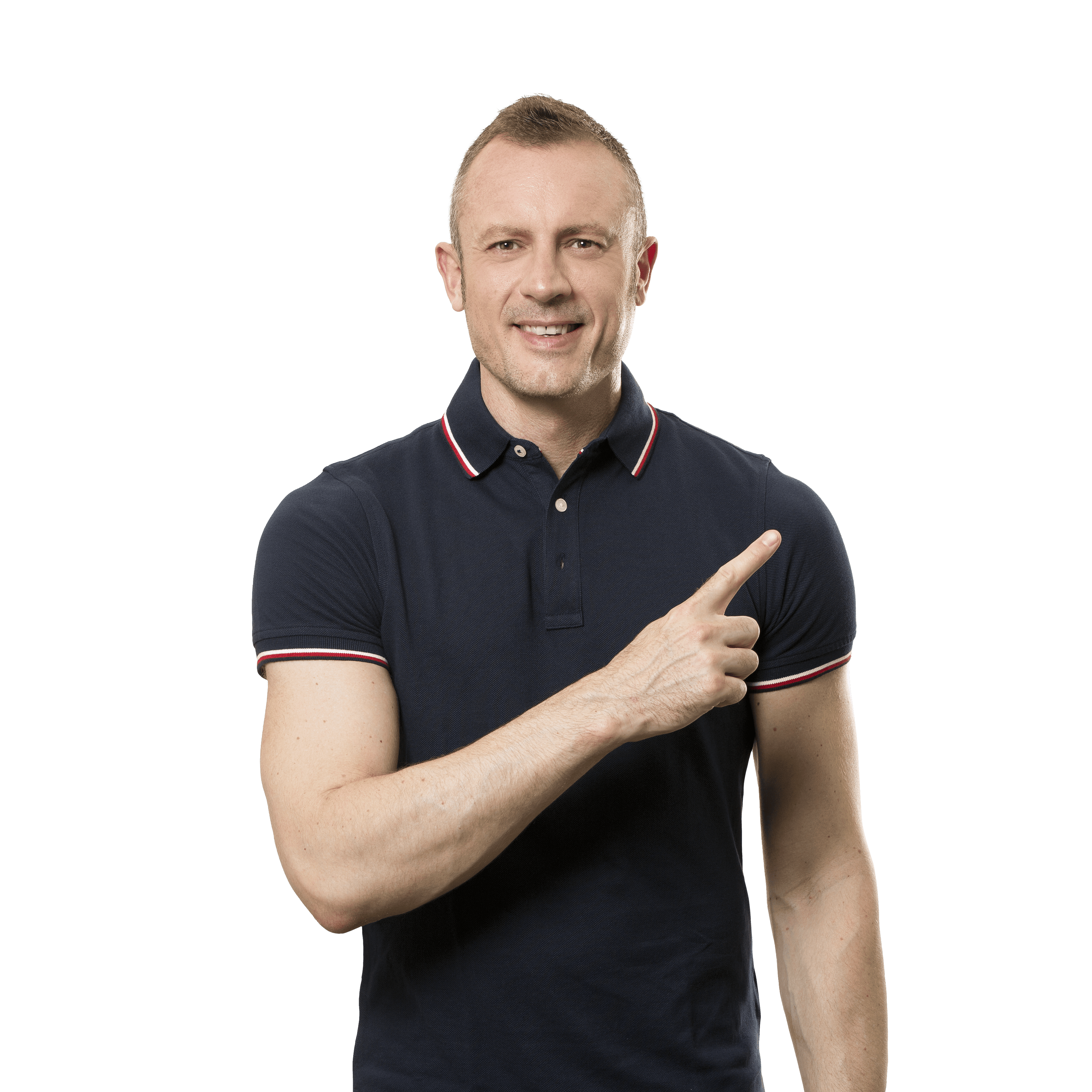 About Me
(and what it has to do with orange fruits …)
An orange in your dream is a symbol of health and fulfillment of wishes.
If you dream of a peel/crust, it means your ego and tells about emotional hunger. (S. Freud)
In this dream, your subconscious is telling you that you are an architect/creator of own happiness and can independently solve all the urgent problems and issues.
When the Filipinos welcome the new year, they serve only circular fruits on the table. They believe to attract good luck and fortune. Also, the round shape of the fruits symbolizes coins or money.
I am a healthy living, inspiring Entrepreneur, Creator, and Technology Trend Curator.
What I do for living? I initiate Growth – Personal & Business Growth.
I am a enthusiastic and decisive achiever, focused on the big picture with a tendency to pursue multiple ideas at once.
Confident, Adaptive, Visionary
One of the beliefs that I hold dear and never play with is that to get the most of your life and see outstanding results in business, you need to integrate the best of your Body, Mind, and Spirit. In a way, I guess it makes you understand why I am such an advocate for healthy living – if you cannot find a balance between all of these elements, it will be hard to find balance in your life.
Asides my skills as an International Digital Growth Marketer, I am also a passionate Personal Fitness Trainer for some exclusive private clients. I like to call myself the six-pack-blogger instead of a six-figure-blogger. That has a nice ring to it.
Let me let you in on a little secret to how I manage to find balance and get the best out of my Body, Mind, and Spirit.
Body
For maximum mental and physical performance, I always encourage heavy weight training. Of course, this is aside from the primary function of building maximum strength and helping you to stay healthy.
I don't like cardio. I consider cardio a stupid and pointless exercise. Your body adapts after every workout and after some weeks you don't have any effect but only the negative side effects for your articulations and your bones. NO CARDIO for me, OUTDATED! BIN IT! And maybe leave it in the dark ages where it belongs.
Everyone wants success – wealth, power, fame, the whole nine yards. But do you know that the most important and first wealth you should chase after is good health? What does good health mean to you?
For me, it means that I have the energy and ability to do the things I love the most. It also means that I can effectively manage my stress levels so I remain focused on the things that are important.
Mind
It is not always easy to be successful. Once you have attained success, it is also not always easy to maintain it. I should know, as I have been here before – a story that I will share soon. But I am so glad that I got to make so many errors in the past because now I know better and I have learned to always do the right thing from the beginning.
But the world is changing at a tremendous speed. It is impossible to know everything, which means that a lot of decisions you will make will be heavily dependent on how much risk you are willing to take that you are right.
If you want to succeed, you never have to be afraid to risk something new.
If you're not willing to risk, you cannot grow.
That is the kind of mindset that has dredged me up every time that I hit a rough patch on the road and I land on my ass. I can't know everything. A lot about being successful, for me, has been taking risks and either watching them payout into awesome rewards, or failing woefully, picking myself back up, and trying again.
I am not scared of a little pain, nor am I deterred by delayed gratification.
If you have ever heard about the 2 Marshmallow experiment – an experiment on delayed gratification, one treat at the moment, or two treats later – I am the guy that starves and waits until he gets double than others. I literally starve every day, because I follow the Intermittent Fasting 16/8 Protocol. (16 hours I do not eat, sometimes I eat only once a day.)
Spirit and Soul

I love good Music; it motivates and empowers me. In tough situations, it gives me the strength to persist and in dark times, it switches on the light, the bright, the colorful and the positive.
Some of the best music producers I like come from Tel Aviv, Israel, where they have incredible talented producers in entertainment & music.
I love traveling and I have friends all over the world. I love to share quality moments with the people I like and love the most and I get rid of toxic people easily. My life is too short to waste it with people that only take and do not give anything in return. They empty your battery and till there's nothing left for yourself, then they finally leave.
So I prefer to spend my time with people, that bring Good Energy, Spirit & Soul in my life and I, in turn, do the same for them.
There are so many amazing people out there when you travel the world, you just need to meet them on your trips.
For a healthy life and outstanding results in business, you need to build strong partnerships, in private and in business. So I treat everybody with respect, I am a very honest person; I think that if you get real feedback, you can learn the most. I am a good listener, but because I sometimes have too many ideas in my mind, the time others spend speaking is usually less compared to mine. I refuse to believe that I talk too much; that's on them for not having so many ideas to share, lol.
Another belief I have is that you have to love yourself before you can love someone else or your business. Self-love gives you the self-confidence you need to take an entrepreneurial journey.
When you keep thinking you're not good or worthy enough, it begins to register in your subconscious until you eventually manage to convince yourself that you indeed are not. The moment an entrepreneurial person begins to doubt their abilities, it is usually a forecast for future disaster.
This is how I have been able to keep everything together – by finding harmony between my Body, Mind, and Spirit.
About me & my Business
There is a lot of noise out there. If you want to achieve extraordinary results, you need to rise above the noise.
There is no secret formula or recipe for that. You need to experiment, learn, adapt and see what resonates.
I have been experimenting with business ideas for as long as I remember. I remember back in 1993, when I was 15 years old and in high school, I started my first business in Software Programming and Software Distribution. 
I left school in 1996 and earned $100.000 in my first year after high school and bought a Volkswagen in cash. Since then I have worked for different big brands and companies Like SIEMENS, Continental, Daimler, Bank Julius Bär German Stock Exchange as Software Programmer, Software Architect, Digital Marketer, Project Manager and Professional B2B Solution Selling where I made 3.5 Million revenue a year; it was an amazing experience.
Most of the time I worked Freelance because I was not very interested in internal politics, but also because it helped me to get things done and learn something new.
I also founded the German Content Marketing Institute and Content-marketing.com. I gave Workshops on Content Marketing Strategy and was 4 years Master Lecturer for the Digital Marketing Institute and clients in Germany with a team of 5 Lecturers that I coordinated.
From 2006 to 2019, I worked as an Entrepreneur in Leadership, Consulting, Training, and Education in Germany, Austria, Switzerland and other European Countries; we even worked in China. I worked for amazing brands, like McDonalds & Coca Cola.
Everything was going great. I had my life figured out and I was making the best of my success story and earning a ton of money working on my own time and running my business.
But then, the business and the market changed a lot within those 13 years and business got tougher and tougher. I almost couldn't keep up.
2018 hit hard as the recession started in Germany and companies stopped spending money on "nice-to-have" commodities like Business Training.
We lost a huge amount of revenue and had to file for bankruptcy in 2019. After flying high and tasting the sweet nectar of success, I had hit a new low. My failure left a sour aftertaste in my mouth.
"How could I have gotten things wrong?" "Where did I get it wrong?"
These were the questions that kept running through my head. I thought I had it figured out and that I was set for life, so the entire experience blindsided me and came as a shock.
I didn't know everything after all; I didn't have anything figured out.
Dark Moments in my Life
I had some very dark months in 2019; I fell into a deep depression and those were the darkest moments in my life. Failing is not easy, especially after if you have created something from scratch, nurtured it, watched it grow, and then, suddenly you lose it. My world turned into a negative whirlwind of anxiety and darkness.
It paid off to have built a strong network when the going was good. My family and friends helped me during this dark time to survive and to keep going.
The final month of these 6 dark months, I took the bold step to a therapist & life coach and had worked hard to rediscover myself, my core and my strength.
How I Stepped Outside the Dark – into the Light
I stopped taking medication and started seeing the bright side of life again – the things I couldn't see through my tainted glasses of depression.
When you have dark moments, it is hard to see the light. It is hard to imagine that life will ever get better. It is hard to imagine that there is something for you to live for. But the truth is that you can believe in yourself and step out of the dark and make your life light and bright and colorful again.
It may not be easy, but it is absolutely worth it.
But you can't do it alone. You need help, people that listen, people that care about you, that fill your loneliness with happiness and empower you to get back strength, to find back your core, to start again and to overperform your past life and have a much better life.
I learned so much about other people suffering from depression in their life and based on my experience and how my support system kept me strong, I honestly think, we have to give light & strength to them and help them to see the light in the darkness. And we need much more investigation & progress in therapy with good medication that helps you survive.
I am now back on track and stronger than ever.
After doubting myself and my abilities as an entrepreneur, some of the things I have had to reacquaint myself with include:
Growth Mindset
I am obsessed with Growth – Personal or Business Growth.
I believe that with perseverance, I can learn anything. I love to challenge myself and constantly push myself to do better.
The ordinary is my enemy. The New, the trend, tomorrow are my best friends.
Multi-skilled
I am in a continuous process of self-Improvement, a multi-skilled person and a T-shaped Marketer.
An open-minded and creative person
I often have to deal with limited budgets and so I have to think outside of the box. To make the most of the budget you have.
Not afraid to fail
I thrive on experimentation. Inevitably, some experiments won't work out as planned. But that's okay because every experiment provides them with valuable data.
Always experimenting
I am constantly testing ideas to identify what drives growth. I look for replicable concepts that can be implemented across a business. I always generate creative ideas and new ways to grow.
Never give up
Failure is just the last step before success. So when I fail, I learn from it and keep going.
I am determined to let no one and nothing stop me now. This is my new Blog. My New Business. My New Life. My new Journey.
I turned my life around with this blog. This is me living my Passion Lifestyle, by turning my passion into a business and starting a new journey.
My Passion is Growth. Initiating Growth.
And I help others to get rid of what holds them back from being successful and do what they love.
When you do what you love, you live a happier, more productive life because;
You develop higher self-esteem because you keep reaffirming that you know what you're doing.
It improves the quality of life you live. Your overall health is better – mentally, physically, emotionally, and psychologically.
You become more proactive and motivated to keep doing those things.
Your work no longer looks like a chore to you, and it begins to come quickly for you.
You always learn and find ways to improve.
This is what some of my clients are saying about me:
"Eduard is a badass of a human being. He is curious, ambitious, incredibly knowledgable, does not take himself/life too seriously, challenges the status quo and is an eloquent person to work with."
 "I had the pleasure of working with Eduard on a digital marketing strategy and felt instantly in love with his passion for his business. He is fantastic at combining his profound digital marketing expertise with modern mindfulness techniques to make his customers succeed in business and life (while saving you heaps of time)."
"Working with Eduard is not only a pleasure, but it is also a mind enriching experience!"
7 Day E-Mail Challenge – How to Unlock the Entrepreneur Within You and Find Your Passion

Fasten your seatbelts – and subscribe to my 7 Day challenge to learn how to escape the ordinary and start the extraordinary.
With a daily investment of 5 minutes you will unlock your entrepreneur within just in one week. It's completely free and you can unsubscribe at any time. (no spam, no advertising)
Life is too short, do what you !
You are the architect of your future.
I send you lots of Love, Optimism and Positive Energy !